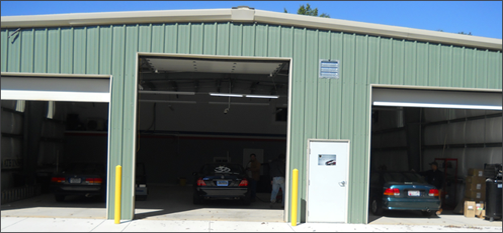 If you've been thinking your car, truck, or SUV has lost its original shine and you're looking to make your car sparkle as new, we welcome you to pay a visit to our Auto detail shop.  At our Auto Detail Shop we pride ourselves with the service we provide and of the customer satisfaction we achieve.
Our Detail Shop uses the finest products on your vehicle, inside & out, whether it's an interior clean, outside polish, or auto glass installation. Our waxes and polishes help return the exterior look to a bright glow, while moisturizers and cleaners return the interior to looking fresh and new. Because we are conscientious of the environment, we prefer to use biodegradable, non-polluting, Eco friendly products.
In our Detail Shop we offer a range of packages depending upon your car's condition, size and what you are looking to achieve. Our procedures create a protective barrier to the elements and it also helps keep your vehicle's longevity.
If you want to know our package plans about AUTO DETAILING SERVICE, please visit our DETAILING PACKGE related pages.